Freeman Arts Pavilion is located within the Bayside community, which is found at the intersection of routes 54 and 20 in Selbyville, Delaware just 4 miles west of Ocean City, Maryland, and Fenwick Island, Delaware.
The address for Freeman Arts Pavilion is 31806 Lake View Drive, Selbyville, Delaware.
Parking is free but limited, and carpooling is encouraged for all performances. Lots are located adjacent to Freeman Arts Pavilion and accessible parking is available on a first-come, first-serve basis.
Our parking lots may fill up to capacity prior to everyone's arrival. If you are arriving closer to the event, please be prepared to take the Park & Ride Shuttle.
Out of respect of our neighbors, concertgoers should only park in the designated parking areas and should not park throughout the Bayside community or in the shopping centers.
Our Park & Ride Shuttle is located at 36258 Zion Church Road, Selbyville, DE 19975. The shuttle will run throughout the evening, with pick up at the Park & Ride Parking Lot beginning at 6 p.m., and running every 15 minutes. Once on-site parking is full, patrons will be directed to the Park & Ride Parking Lot. Shuttle will return riders to the Park & Ride Parking Lot following the performance, and will continue to run until guests have been returned to their vehicles.
Directions from venue:
Turn left and pass the white brick building on your left while turning left and come to the stop sign at Americana Parkway.
Turn right and proceed to 4-way stop at Harris Teeter, then proceed to light.
Go straight at light (north on RT. 20)
In about 1 mile, turn left into the Park & Ride Parking Lot
Park & Ride Parking Lot will be monitored for duration of performance while lot is in use by onsite security guard.
---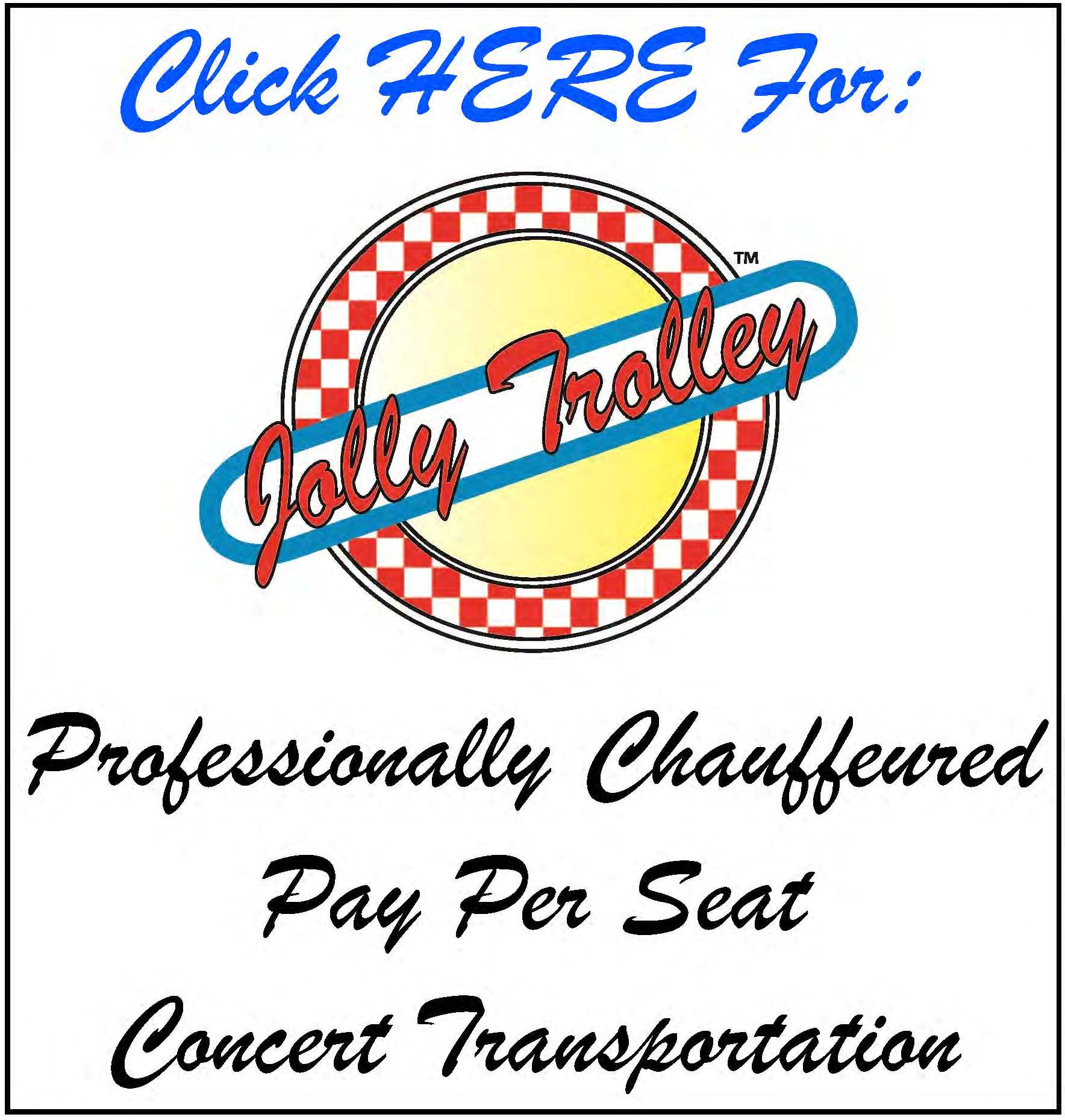 Jolly Trolley Pay-Per-Seat Transportation
The Freeman Arts Pavilion is proud to partner with Jolly Trolley to offer shuttle service to a variety of performances at Freeman Arts Pavilion this season! Select performances have the Jolly Trolley logo listed on the event page.