Program Mission Statement
To partner with schools on Delmarva to deliver impactful arts education programs that support the rich, genre-diverse curricula that students experience, through a supplemental and layered approach both in schools and at Freeman Arts Pavilion.
Our reach into both public and private schools offers over 52,000 students in Sussex, Wicomico and Worcester Counties meaningful arts experiences.
The Arts Education Program is designed to reach more than 25,000 students each year. Our rich programming supports the curricula work of arts educators in all arts disciplines including fine art, visual art, music, dance, theater and poetry.
We typically provide assembly programs that offer exposure to the various arts disciplines. Some programs we support are taught in classrooms and are immersive in one or more art forms.
Our programs accommodate ability, individual, cultural, and linguistic differences among students through audience participation and thoughtful consideration of individual needs.
Our programs often include content for multilingual learners.
Our programs often align with Delaware House Bill 198, legislation that requires each school district and charter school serving K-12 students to provide instruction on Black history as part of educational programming.
We offer programs that incorporate technological innovation where possible.
We elicit student feedback with a short Student Assessment Survey with questions designed to measure student learning outcomes based on the learning standards our programs address.
We elicit staff feedback through an Educator Evaluation Survey which allows us to gather measurable data about our Arts Education programming.
In-School Arts Education Programming for the 2022-2023 School Year
Grades 6-8
Hip Hop Fundamentals is an award-winning team of diverse professional Breakdancers out of Philadelphia dedicated to Hip Hop education. They utilize arts integration to blend academic and social justice content while honoring the Black cultural roots of Hip Hop.
In October 2022, the Freeman Arts pavilion presented Civil Rights Movements: The Power of Youth Engagement Through the Eyes of Dr. Martin Luther King. This 50-minute assembly program is appropriate middle school students in grades 6-8 and focuses on student involvement in the American Civil Rights Movement as seen through the eyes of Dr. Martin Luther King, Jr. The assembly utilizes dance, audience participation, and a variety of activities to explore the social conditions that gave rise to the movement, the heroic work necessary to address segregation, and the critical role that young people played in winning equal rights for millions of Americans.
Grades PreK-2
The Uncle Devin Show® is an interactive musical experience, taking children on a magical journey through the Land of Percussion. Driven by the desire to use his gifts to inspire children, Uncle Devin's purpose is to ensure a more loving, peaceful, and equitable world for all. He is also the creator of WEE Nation Radio, a 24/7 online music radio program providing age-appropriate family music in R&B, Jazz, and World Music which culturally affirms and nurtures our future generation. Uncle Devin presents his one-man, 50-minute school assembly program for children in grades PreK-2.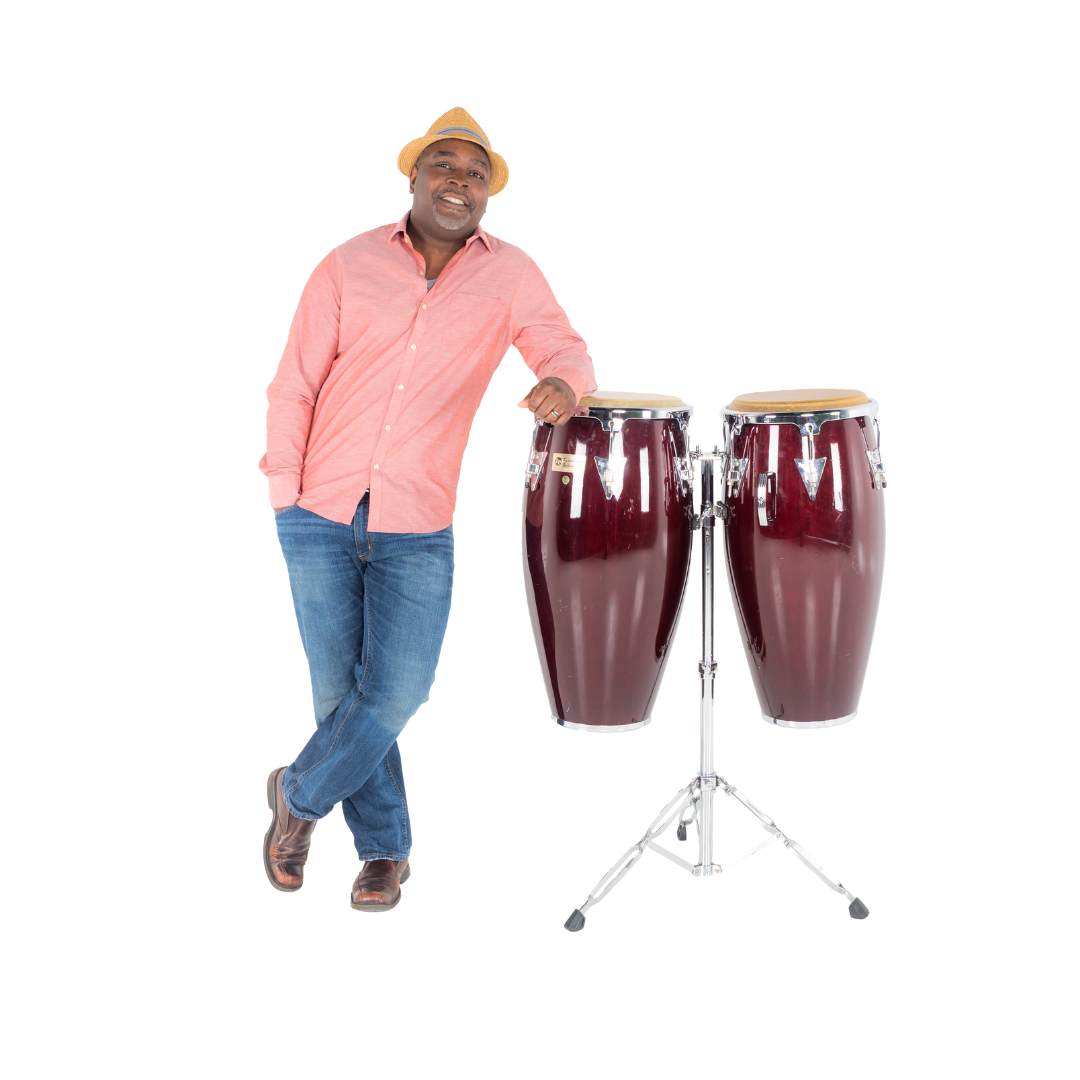 Grades 9-12
Visual artist John Donato has been working with the Joshua M. Freeman Foundation for approximately eight years with the middle school-age student population utilizing pastels and focusing on individual student character traits. As a foundation, we have followed closely the mental health issues facing secondary-age students and John's project will address these challenges through a visual arts project with students in grades 9-12. This first-year pilot will be in one school building over five days where students will create individualized pieces to be contributed to a virtual mosaic — all within 45-50 minutes of class time.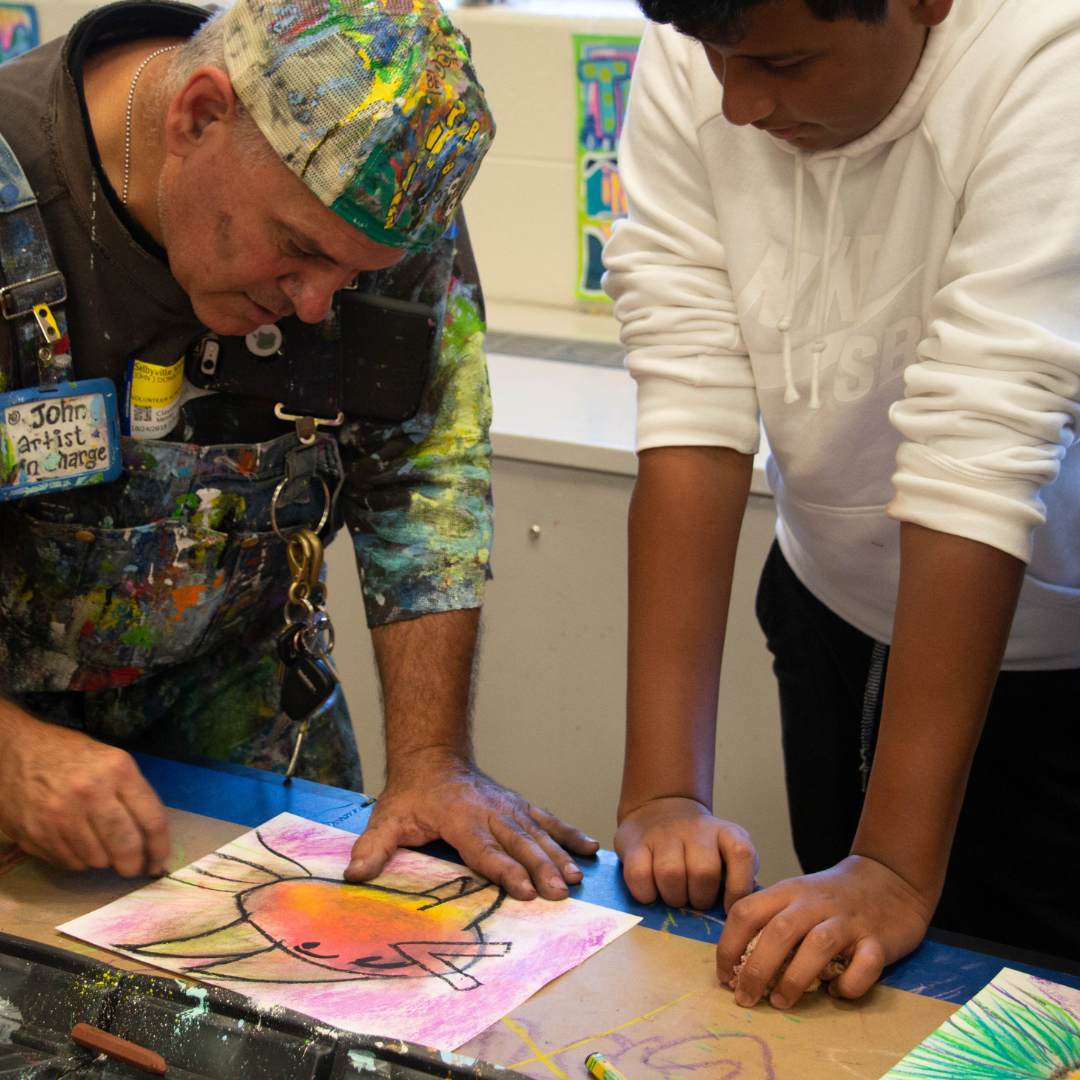 Grades 9-12
The Delaware Poets Laureate Al Mills & Nnamdi Chukwuocha are champions of the spoken word and will do assembly recitations for high school students grades 9-12.
Tutors, mentors, big brothers, community activists, leaders, scholars, summa cum laude graduates, allies, soldiers, father figures, artists, camp directors, coaches, veterans, counselors, historians, master social workers, nonprofit administrators, brothers, friends, fathers, sons, - all of these titles can be summed to one: THE TWIN POETS. Truly their work reflects their lives. Not many who have witnessed a performance or read a poem by the Twin Poets (Al & Nnamdi) would deny that they have seen or felt the power. Their compassion and commitment to their words are only outdone by their work in the community. For the past two and a half decades these two wordsmiths have been warriors on the front line for our community, placing the needs of the community before their own. Founders of GOALS-Getting Organized Always Leads to Success-a tutoring and the mentoring program started out of their home in North Wilmington. In 2015, Gov. Jack Markell appointed the poet as the 17th Poets Laureate of Delaware. The Twin Poets are the first African Americans to hold the post for Delaware and the first twins, siblings and spoken word artists to share the state title of laureate nationally.
Grades 3-5
Terrance Simien's Creole4kidz and the History of Zydeco, is an innovative multicultural assembly program presented by Terrance and his 5 piece band. His presentation is centered on the history and evolution of this unique American roots genre, Zydeco — the traditional music of the Black and mixed race, French speaking Creoles of south Louisiana. One of the activities will be students creating a vest frottoir or Zydeco rubboard.
Pre-K-5
Sonia De Los Santos is a Latin Grammy® nominated singer/song writer. Sonia presents a bilingual age-appropriate music program highlighting her life in America as an immigrant from Mexico. In addition to singing and playing guitars indigenous to her native country, Sonia explores the wonderful dance traditions of her Mexican culture. She performs along with another musician who plays acoustic bass guitar presenting for students in grades PreK-5. The districts Sonia visits have great interest in having her perform to complement their dual language or Spanish immersion programs.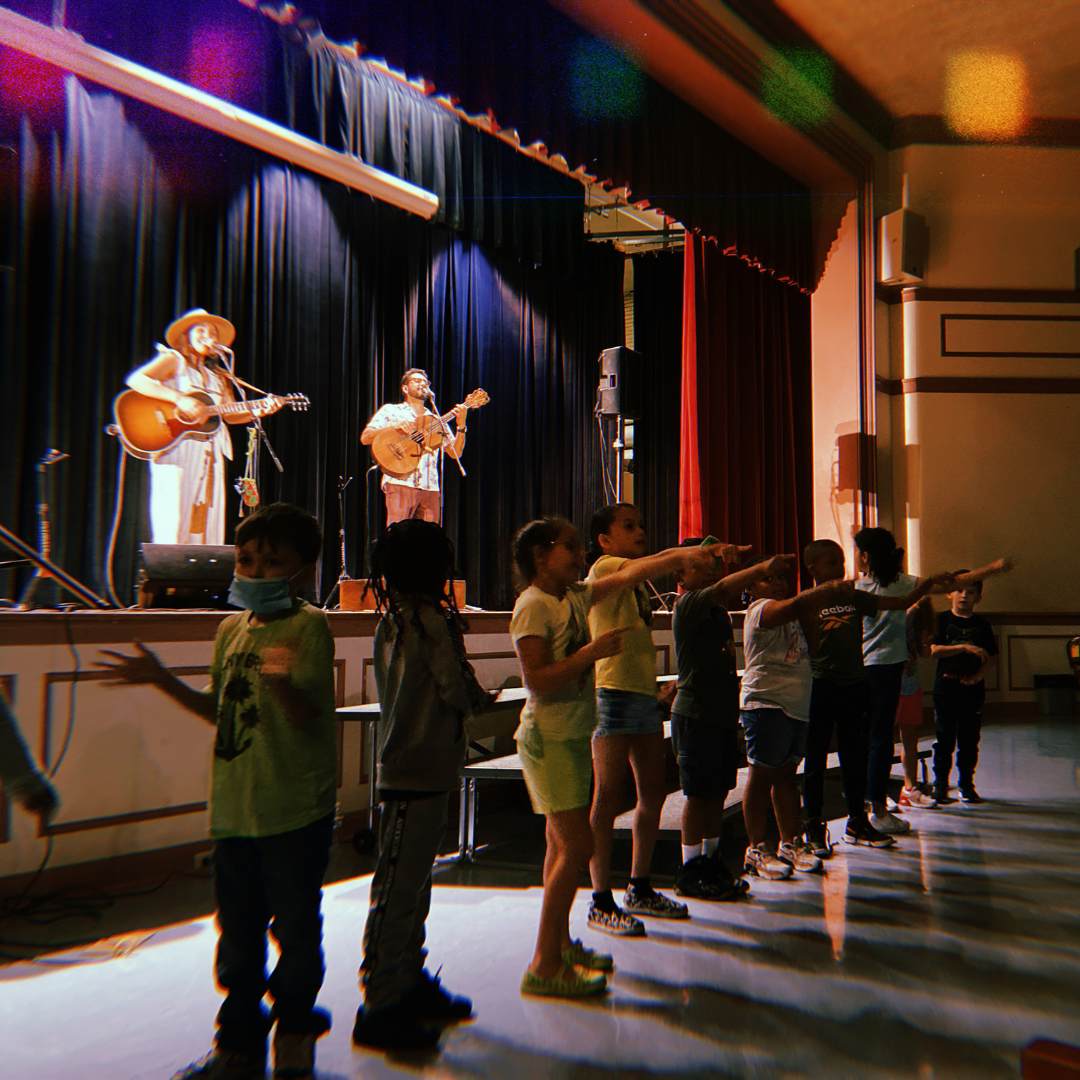 The Magic School Bus: Lost in the Solar System – The Musical