Program Mission Statement
To partner with schools on Delmarva to deliver impactful arts education programs that support the rich, genre-diverse curricula that students experience, through a supplemental and layered approach both in schools and at Freeman Arts Pavilion.
Our reach into both public and private schools offers over 52,000 students in Sussex, Wicomico and Worcester Counties meaningful arts experiences.
The Arts Education Program is designed to reach more than 25,000 students each year. Our rich programming supports the curricula work of arts educators in all arts disciplines including fine art, visual art, music, dance, theater and poetry.
We typically provide assembly programs that offer exposure to the various arts disciplines. Some programs we support are taught in classrooms and are immersive in one or more art forms.
Our programs accommodate ability, individual, cultural, and linguistic differences among students through audience participation and thoughtful consideration of individual needs.
Our programs often include content for multilingual learners.
Our programs often align with Delaware House Bill 198, legislation that requires each school district and charter school serving K-12 students to provide instruction on Black history as part of educational programming.
We offer programs that incorporate technological innovation where possible.
We elicit student feedback with a short Student Assessment Survey with questions designed to measure student learning outcomes based on the learning standards our programs address.
We elicit staff feedback through an Educator Evaluation Survey which allows us to gather measurable data about our Arts Education programming.
In-School Arts Education Programming for the 2023-2024 School Year
Hip Hop Fundamentals
Hip Hop Fundamentals are professional Breakdancers out of Philadelphia dedicated to Hip Hop education. They utilize arts integration to blend academic and social justice content while honoring the Black cultural roots of Hip Hop. Civil Rights Movements: The Power of Youth Engagement Through the Eyes of Dr. Martin Luther King is a 50 minute assembly program appropriate for middle school students focusing on student involvement in the American Civil Rights Movement as seen through the eyes of Dr. Martin Luther King, Jr. The assembly utilizes dance, audience participation, and a variety of activities to explore the social conditions that gave rise to the movement, the heroic work necessary to address segregation, and the critical role that young people played in winning equal rights for millions of Americans.
The Uncle Devin Show
The Uncle Devin Show® is an interactive musical experience, taking children on a magical journey through the Land of Percussion. Driven by the desire to use his gifts to inspire children, Uncle Devin's purpose is to ensure a more loving, peaceful, and equitable world for all. His work culturally affirms and nurtures our future generation. Uncle Devin presents his one-man 50 minute school assembly program for children in grades PreK-2.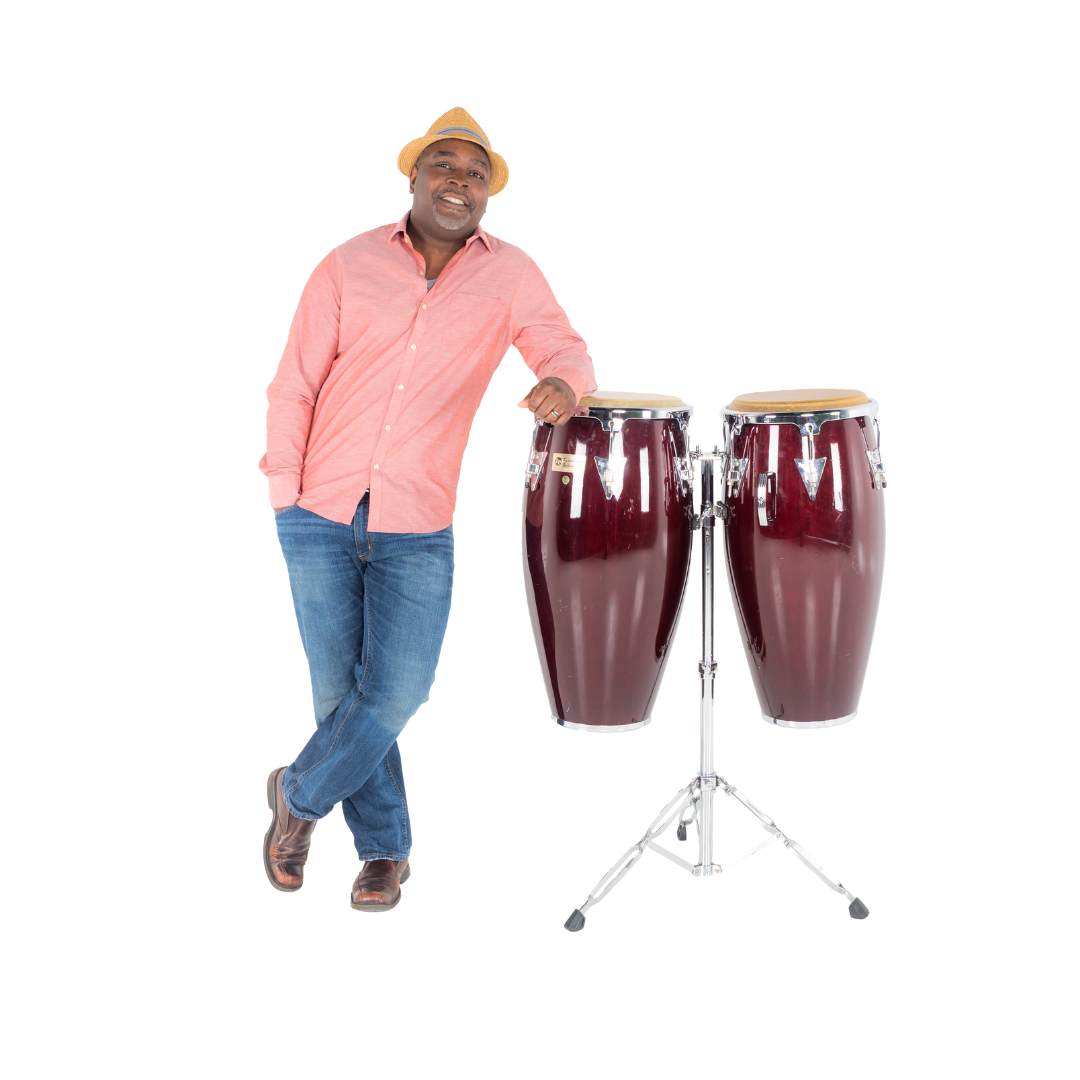 Visual artist John Donato
John Donato has developed a new therapeutic program for high school students called "Doodley Brain" that addresses mental health, depression and anxiety. This work is based on an emerging artform called neurographic art which alleviates anxiety and depression. Starting with doodling, students focus on the sensory experience he calls "delights" and begin creating individual works of art. The medium is pastels and this work aligns with Delaware DOE Social Emotional Learning competency areas. Freeman Arts volunteers will work alongside students for intergenerational engagement. Students will contribute their individual creations to a digital gallery and the program includes pre-lesson videos with follow up videos for further exploration.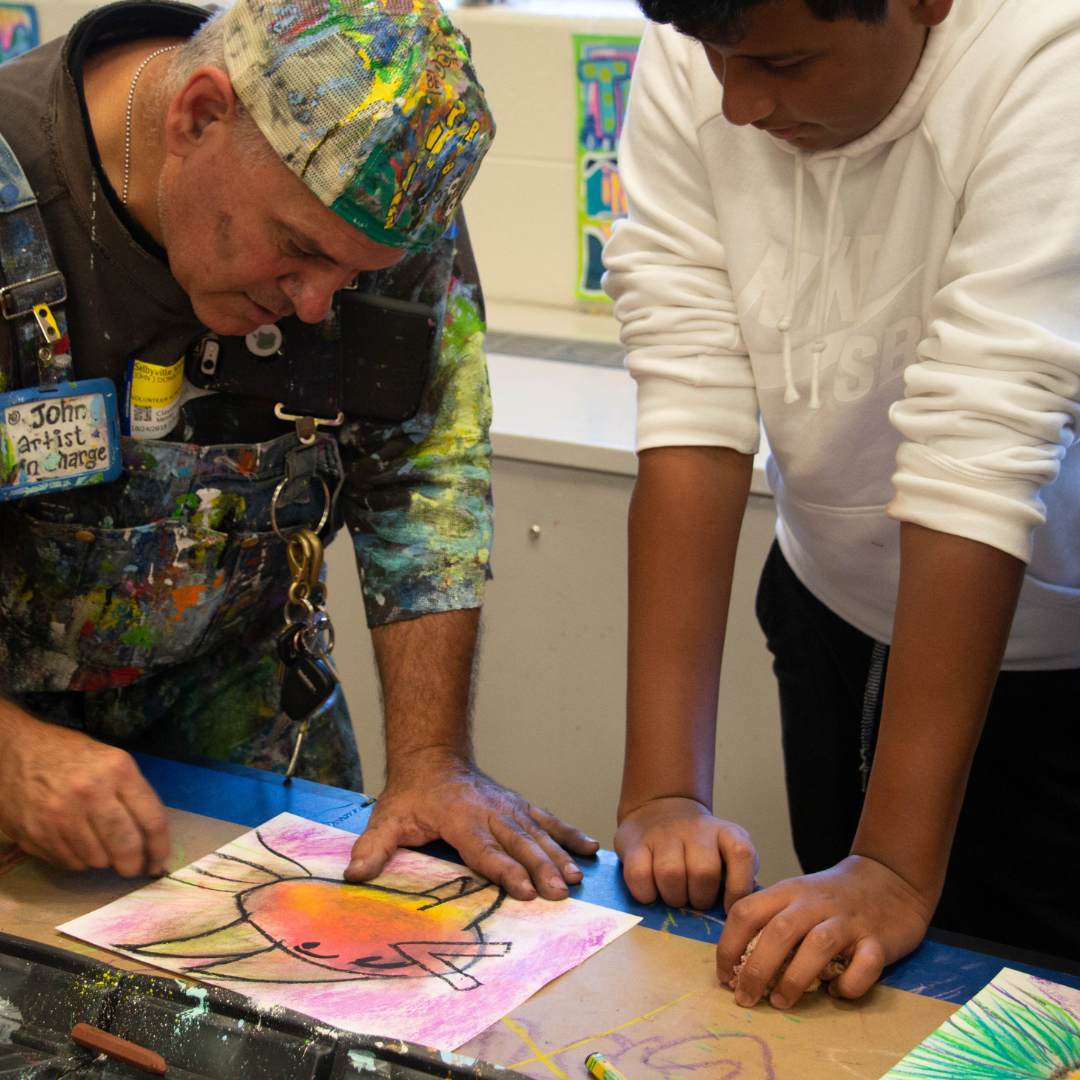 The Twin Poets
The State of Delaware Poets Laureate Al Mills & Nnamdi Chukwuocha, The Twin Poets, are champions of the spoken word and present recitations for high school students. This school year, their work will include classroom writing sessions to support the Poetry Out Loud program. In 2015, Governor Jack Markell appointed the poets to be the 17th Poets Laureate of Delaware. The Twin Poets are the first African Americans to hold the post for Delaware and the first twins, siblings and spoken word artists to share the state title of laureate nationally.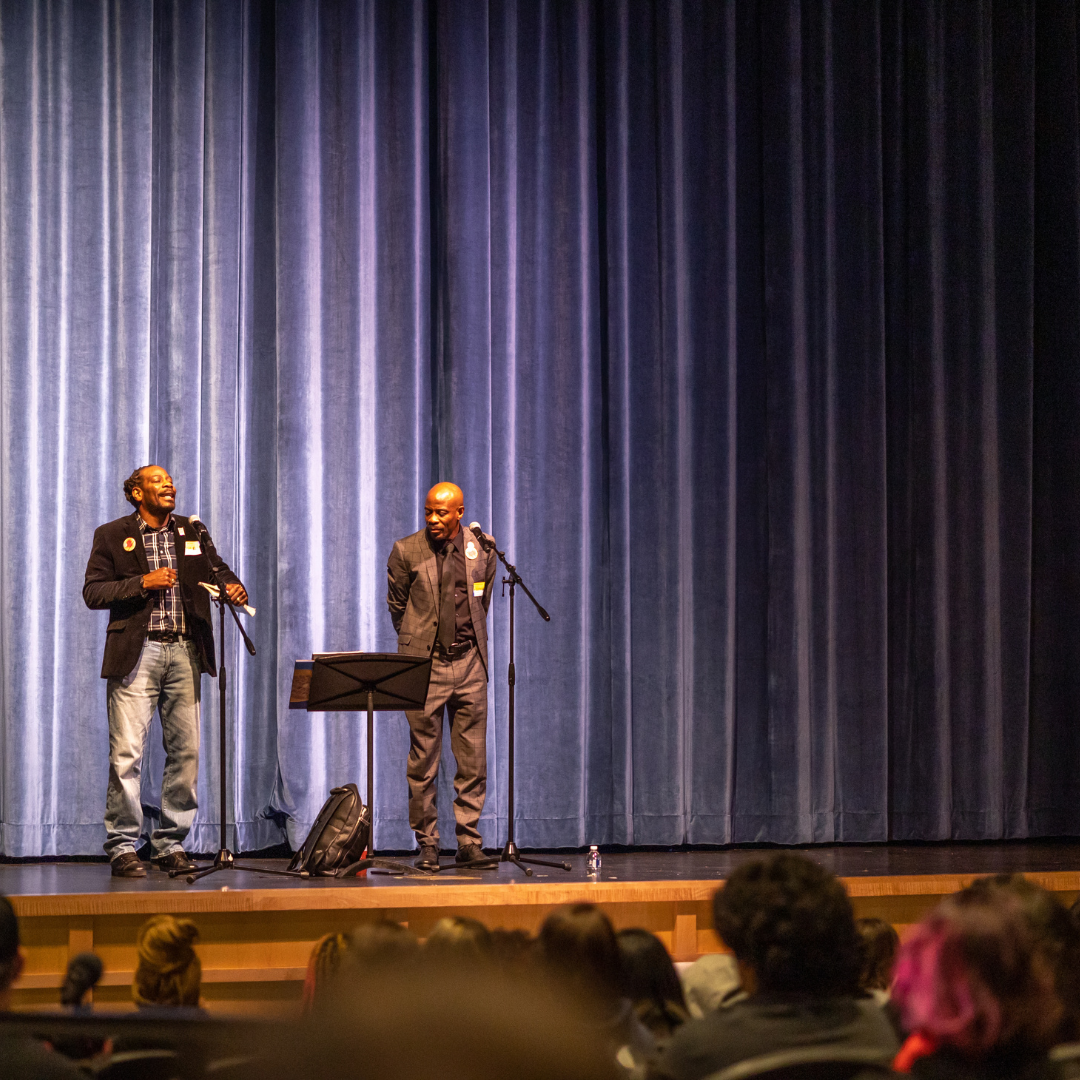 Calpulli Mexican Dance Company
Calpulli Mexican Dance Company presents a diverse genre of Mexican folkloric dance through a varied selection of dances from Calpulli's rich repertoire and interactive narration. Dancers perform distinct choreographies from various states and ethnic regions in Mexico, each with unique costumes and music. The flowing feathers and drumbeats of the Azteca, the bright skirts of the women in Jalisco, and the comedic dancing of the little old men are just a few examples of memorable characters audiences will enjoy.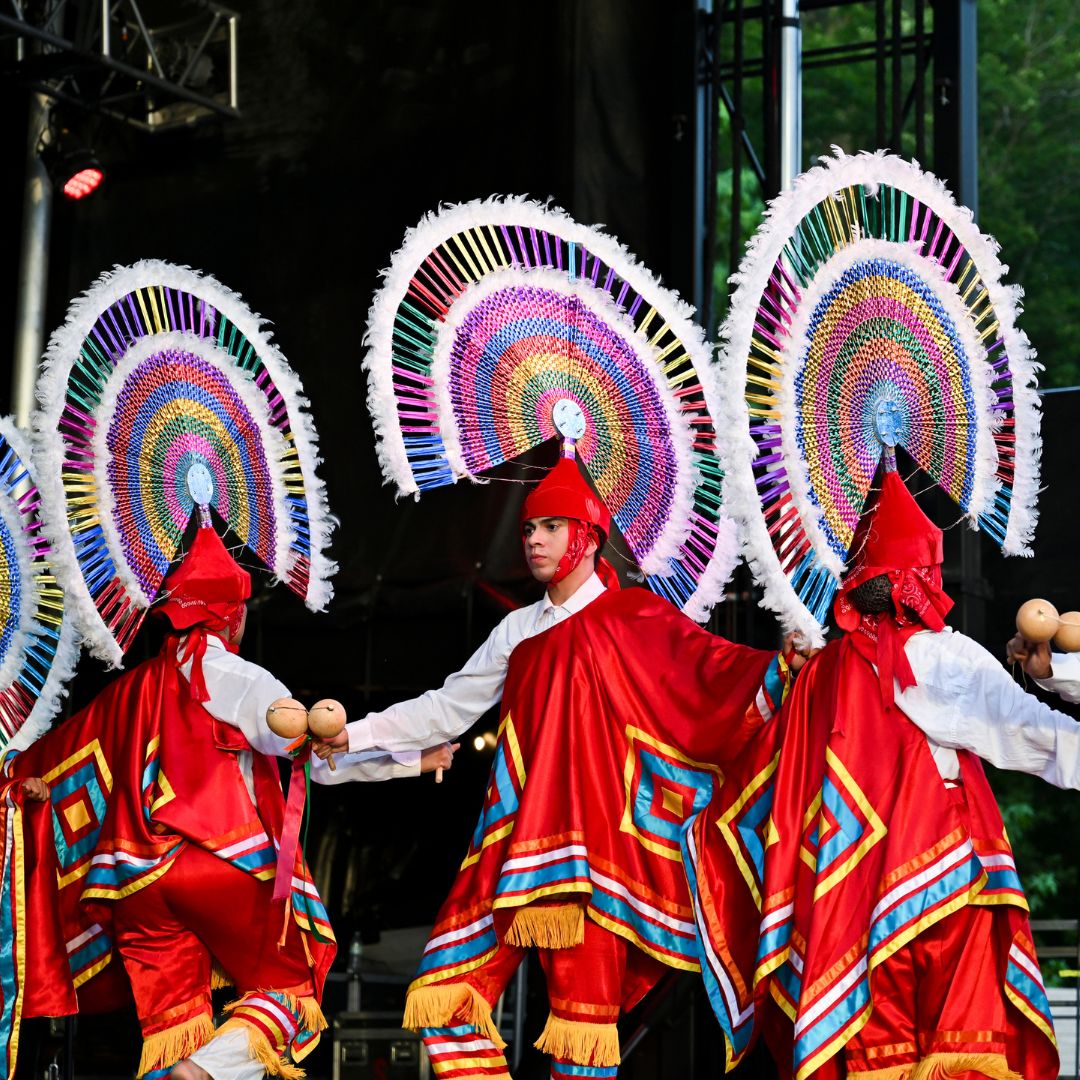 Saz Ross
Saz Ross has spent 12-plus years working and thriving in the field of art education as an award winning artist and educator. She owns a freelance illustration/creative workshop business called Saz Factory Inc. and uses illustrative storytelling as a vehicle for unlocking and elevating the creative mindset. Students in Grades K-5 will engage in a project called Creative Risks. Pre-program activities include writing and/or drawing about a time in the student's life where they had to take risks or be brave! All work will be collected from students to be included in a larger composition centered on bravery, Social Emotional Learning, and risk taking.
Sonia De Los Santos
Sonia De Los Santos is a Latin Grammy nominated singer/song writer. Sonia presents a bilingual age-appropriate music program highlighting her life in America as an immigrant from Mexico. In addition to singing and playing guitars indigenous to her native country, Sonia explores the wonderful dance traditions of her Mexican culture. She performs along with another musician who plays acoustic bass guitar presenting for students in grades PreK-5. The districts Sonia visits have great interest in having her perform to complement their dual language or Spanish immersion programs.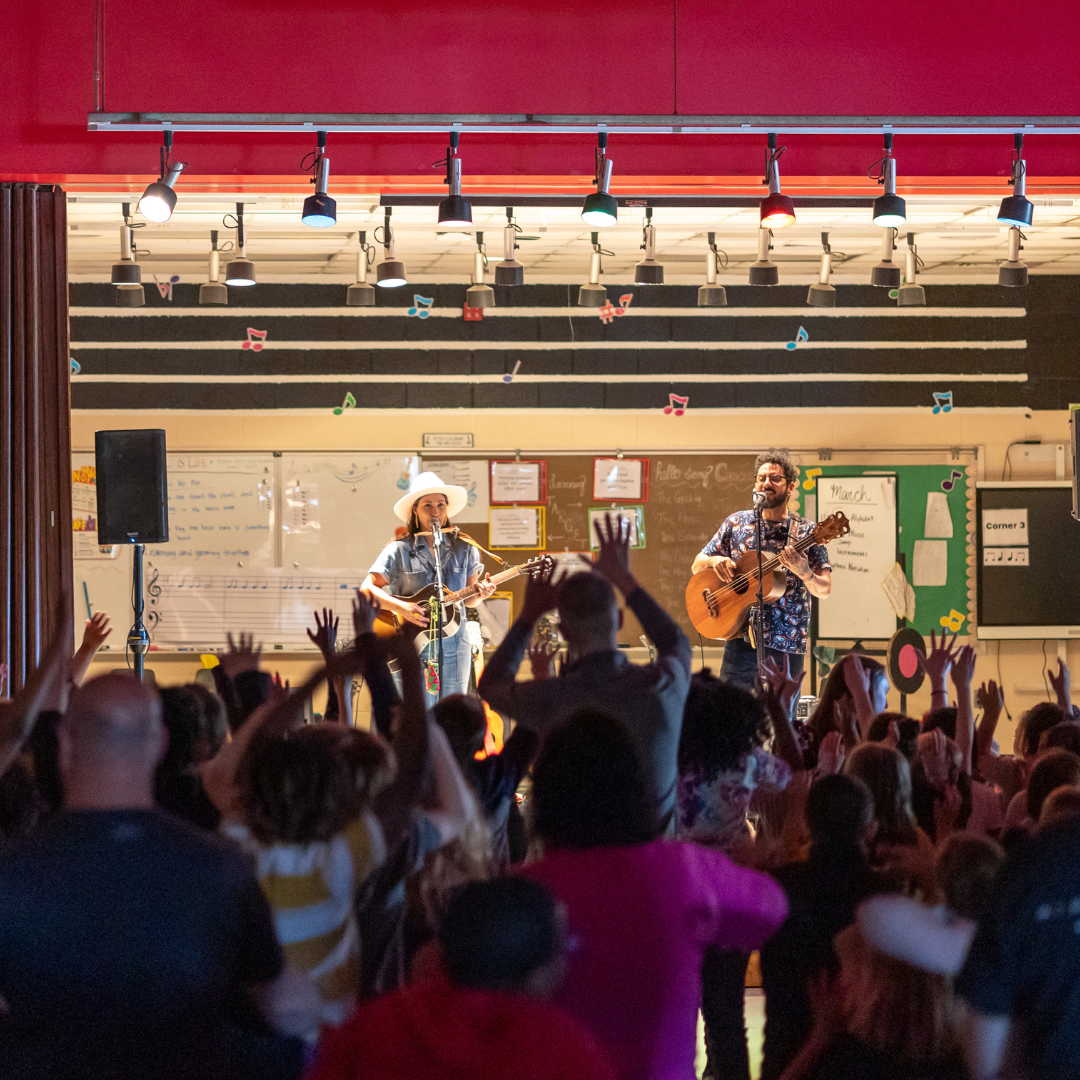 Rosie Revere, Engineer & Friends The Musical
TheaterWorksUSA will present "Rosie Revere, Engineer & Friends: the Musical" for students in grades K-4. Ms. Greer's classroom includes three inquisitive out-of-the-box thinkers. Rosie Revere has big dreams. Iggy Peck has a relentless passion for architecture. And Ada Twist's curiosity can lead her to solve any problem. A fun musical based on the books Rosie Revere, Engineer; Iggy Peck, Architect; and Ada Twist Scientist by Andrea Beaty, which spotlights the STEM curriculum (focusing on science, technology, engineering and math).