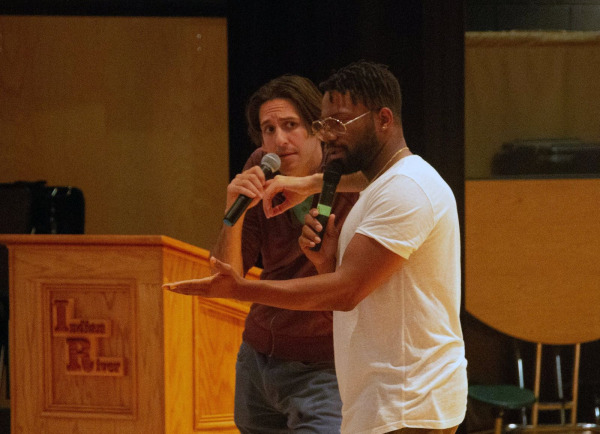 For Cape High students who say poetry is boring, a Sept. 19 performance by The Mayhem Poets may have been a game-changer.
"Poetry out loud brings everyone together," said poet Mikumari Caiyhe. "Black, white, brown, green, everyone."
To the tune of the "Rocky" theme song "Gonna Fly Now," the poets performed a one-word poem as if sung by cats, meowing the entire song.
"We love doing it, because you can be fun and silly with poetry and performance," said poet Scott Raven.
For the full story visit the Cape Gazette.