This performance features Standing Room Only and General Admission, Bring Your Own Chair sections
The Original Wailers featuring Al Anderson
In 1974, when Bob Marley went solo, on the brink of international stardom, he surprised the music community by choosing as his lead guitarist the American-born Al Anderson. It was Anderson's stunning lead work on such classics as No Woman, No Cry, and Three O'Clock Road Block that first alerted rock fans to The Wailers music. Andersons' musical achievements with Bob Marley & The
Wailers include the platinum award winning albums Live at the Lyceum', 'Babylon by Bus' and ten times platinum album *Legend.' The Original Wailers received their own Grammy Nomination in 2013 for their album 'Miracle' making it Andersons' second Grammy nomination.
The Original Wailers also include Chet Samuel (Lead Vocals/Guitar), Omar Lopez (Bass Guitar), Paapa Nyarkoh (Drums) and Noel Aiken (Keyboards/Organ) who continue the legacy of Bob Marley & The Wailers music.
Al Anderson is the sole member of the Bob Marley & The Wailers mid-1970s line-up in The Original Wailers.
---
Maxi Priest
Only a handful of singers succeed in transcending their genre without losing the essence of who they are. Superstar Maxi Priest is one of those artists whose own unique vision has led him to tremendous international success, being the first reggae artist to have a No. 1 hit worldwide, including the U.S. Billboard charts. Maxi Priest is the first British-born singer to graduate from the London reggae sound-system Saxon Studio International, introducing the sound of lovers' rock to a global audience. Before joining Saxon, Maxi embraced Rastafari and served an apprenticeship with South London soundsystem Negus Negast and the legendary Jah Shaka. Maxi has adhered to these principles his entire career by making conscious music of all kinds. His 2019 album, "It All Comes Back to Love," released on S-Curve Records/BMG and co- produced by Shaggy, was nominated for the Grammy Award for "Best Reggae Album." He followed that up with 2020's "United State of Mind," a collaborative album with Robin Trower and Livingstone Brown. For more information, visit maxipriest.com.
---
Big Mountain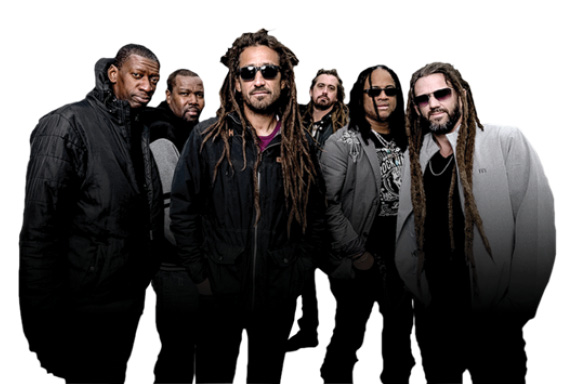 Big Mountain is one of the most diverse reggae bands in the world, and has sold more than 40 million copies of their hit singles "Baby I Love Your Way," "Touch My Light," "Carbbean Blue," and "Let's Get Together." For the past 36 consecutive months, Big Moutain's "Baby I Love Your Way," 25 years after its commercial release, maintains more than 10 million monthly streams, making it one of the biggest, most well-known songs in the history of music. On the tour, the group will perform songs from their forthcoming album titled, "Freedom," and the new "Best of Big Mountain 2000-2020." For more information, visit bigmountainband.com.