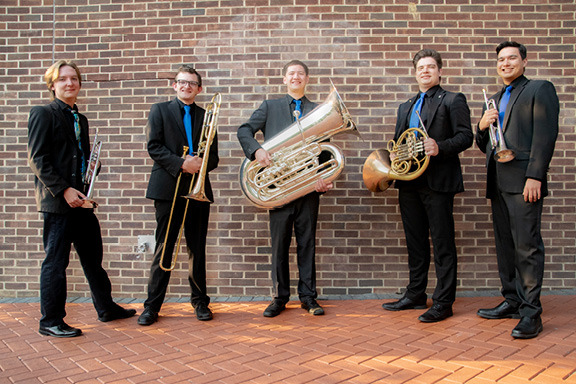 Freeman Arts Pavilion will host a holiday concert with the University of Delaware Brass Quintet at its office on Saturday, Dec. 4.
This free performance, which will begin at 3 p.m., will feature a mix of light classics and holiday pops. It will be held on the lawn of the nonprofit's office, located at the main entrance of the Bayside community (31255 Americana Parkway, Selbyville DE, 19975).
Consisting of the graduate students at the University of Delaware, the UD Brass Quintet is one of the premier brass ensembles in the state of Delaware. Newly formed last year, the group seeks to perform diverse works across many genres of music from renaissance to contemporary pop and jazz, appealing to all audiences.
"We are excited to welcome back members the University of Delaware's School of Music to Sussex County for this special holiday performance," said Executive Director Patti Grimes. "While the community knows and loves our summer concerts — music is a quintessential part of the holiday season and we look forward to sharing the spirit to all at this free event."
Attendees should bring their own chairs. To register, visit freemanarts.org.