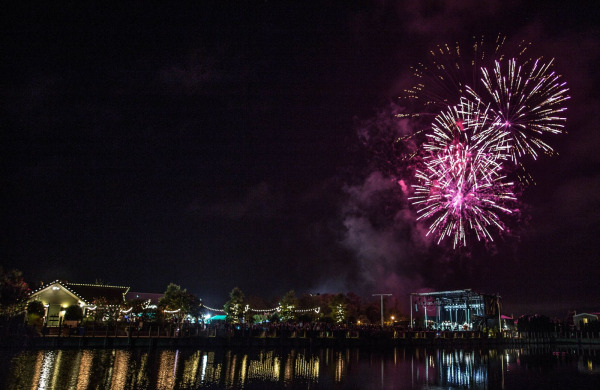 As September nears, The Freeman Stage is excited to celebrate its final events of the 2019 season.
The annual Labor Day celebration with Mid-Atlantic Symphony Orchestra and fireworks will take place Saturday, Aug. 31. This performance begins at 7 p.m. and is free for all patrons, though seating and admittance are on a first-come, first-serve basis. Patrons can guarantee a seat for this high attendance event by reserving a ticket on freeemanstage.org for $10; reserved seats will be held until 7:15 p.m.
The MSO, under the direction of Maestro Julien Benichou, will perform an evening of great jazz and light classics. The fireworks display will immediately follow the performance.
"The season finale with the Mid-Atlantic Symphony Orchestra is such a magical evening and a celebrated tradition," said Patti Grimes, the executive director of The Freeman Stage. "The fireworks cap off the evening as a thank you to the community for their continued support of the arts."
The Arts & Jazz Festival, will be held Saturday, Sept. 14, and is an all-day event. This event showcases live jazz performances, one which is sponsored by the Mid-Atlantic Arts Foundation, as well as the work of local artists. This year's performers include The Joe Baione Sextet at 11 a.m., Jane Bunnett & Maqueque at 1 p.m. and The Lao Tizer Band at 3 p.m. There will also be about 25 visual artists on the green, who will display and sell their work.
This event is free for all and begins at 10 a.m. Patrons should bring their own chairs.
"The Arts & Jazz Festival is a wonderful celebration of both the visual and performing arts," Grimes said.
The gates open at 5:45 p.m. on Aug. 31 and 10 a.m. for the Arts & Jazz Festival. More information can be found for each event at freemanstage.org.