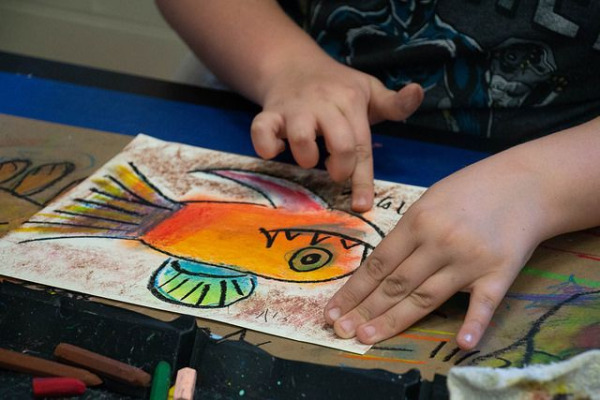 Selbyville Middle School students recently spilled color into their world with the newest Arts in Education program by the The Freeman Stage.
The Moving Pastels Project let students, teachers and parents create their own self-portraits as a fish, which they paired with a character trait that best describes them.
Known for colorful and whimsical artworks, lead artist John Donato has also previously overseen schoolwide murals in a number of schools.
"A self-portrait … is like the toughest thing in the world to do," said Donato. "They're really reflecting on themselves."
For the full story, please visit the Coastal Point.